Project "Locl4AR"
Intend: "National 5G Energy Hub-Location Intelligence im Bauwerk mit 5G für die augmentierte Realität"
Partners: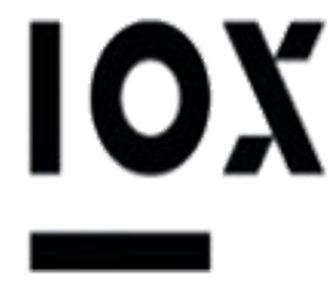 Short description: The introduction of modern information and communications technology (ICT) in the energy industry is an urgent task for managing the energy transition. Following on from the approaches from the "National 5G Energy Hub" research association, the N5GEH-LocI4AR project is concerned with the development of an intelligent, location-based mobile assistance system for highly complex energy technology systems as a web application or smartphone app.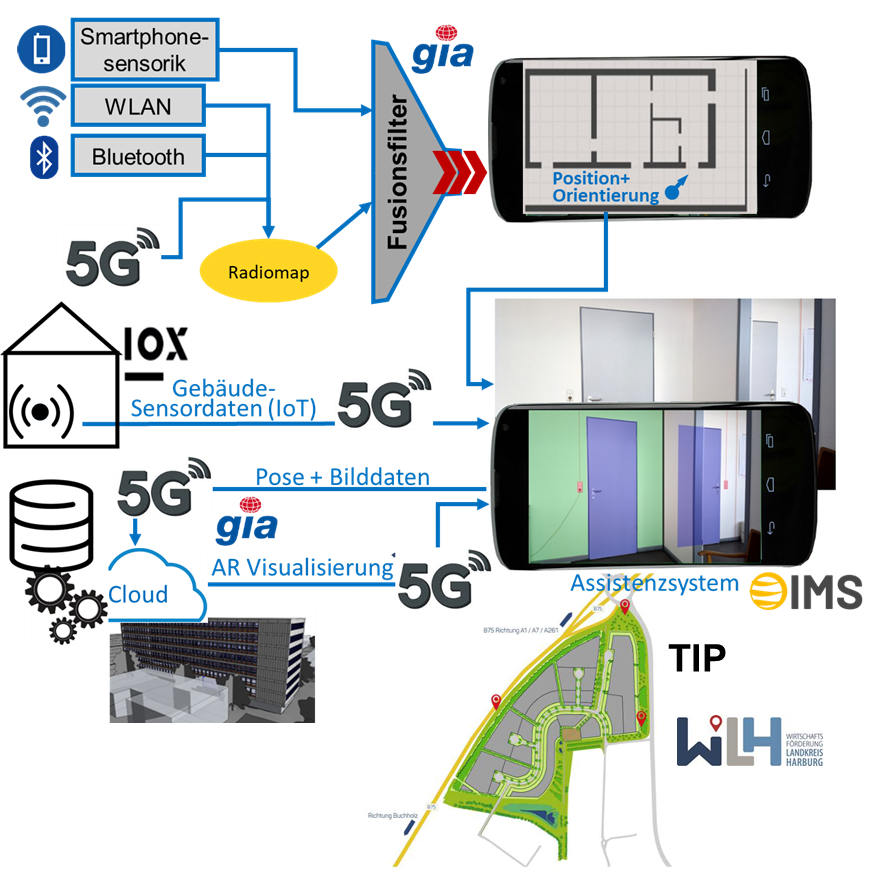 The main components are.
1. automatic indoor localization: new methods for precise and reliable indoor positioning in modern 5G wireless networks are investigated, conceptualized and developed.
2. mobile augmented reality (AR) for immersive visualization: streaming-based methods for visualization of virtual or non-visible content in real environments using 5G technology are investigated.
3. the integration of sensor data using Internet of Things (IoT) technology: data from IoT sensors are collected interactively for the determined positions and provided for visualization in the AR application.
4. The development of the intelligent mobile assistance system as a web application or mobile app: In the software of the assistance system, the positioning algorithms including accuracy or uncertainty estimates, the streaming-based AR solution and the data from the IoT sensors are combined and implemented.
The system to be developed is based on the high transmission rates and low latency of 5G technology, which can be used together with a positioning and navigation solution to implement applications for AR in real time, even on low-performance mobile devices. Efficiency or benefits of many, today highly complex applications in energy technology (e.g. in the context of the installation of technical systems, in inspection and (predictive) maintenance work, in facility management or for energy services) can thus be exploited using intelligent assistance systems. A computer-based tool specialized in the field of energy technology is created in the form of an intelligent mobile indoor location AR assistance system, which can become the basis for various specialized applications on mobile devices. For the developments and also workshops for dissemination, the 5G campus network of the Innovationspark Nordheide (TIP) is used
Further information for journalists:
Hendrik Tesche
IMS – Internet Marketing Services GmbH
Tel.: +49 (0) 5722 8900-505
E-Mail: tesche@ims.de
Visitor Address: Nordstraße 17 / 31675 Bückeburg
More information on the project: Website in preparation.