Explanation of issues addressed by National 5G Energy Hub
The upcoming fifth generation of the wireless communication will connect 500 billion devices to the internet in real time. Unlike the earlier generations of the wireless communication that have been mainly designed to satisfy the communication needs of people, the 5G will focus on the communication between a man and a machine, and between machines themselves. This new communication capabilities will enable new, better tailored solutions in the field of monitoring, measurement and control.
The 5G technology will contribute to the regional coordination of local electrical and thermal consumption and production and with the help of scalable CLOUD applications will enable the regional load balancing. This encourages the use of volatile regenerative energy and the allocation of generation and storage systems can take place dynamically. Furthermore, the utilization of operating resources can be increased and the stability of the energy supply system improved. Automated monitoring of these technical systems, which can be used for preventive maintenance, is also one of the possible applications of this new communication platform.
The project is divided into three phases. The first project phase started in 2018 and was finished in 2020. During this time, the basic techniques and software modules for the use of 5G technology in the energy sector will be developed. The second phase of the project will focus on the transfer to products and services (2021-2024), with particular support for medium-sized companies in their efforts to digitise products and services. In the subsequent field test phase (2025-2028), further applications will be developed to solve the problems arising in the course of energy system transformation.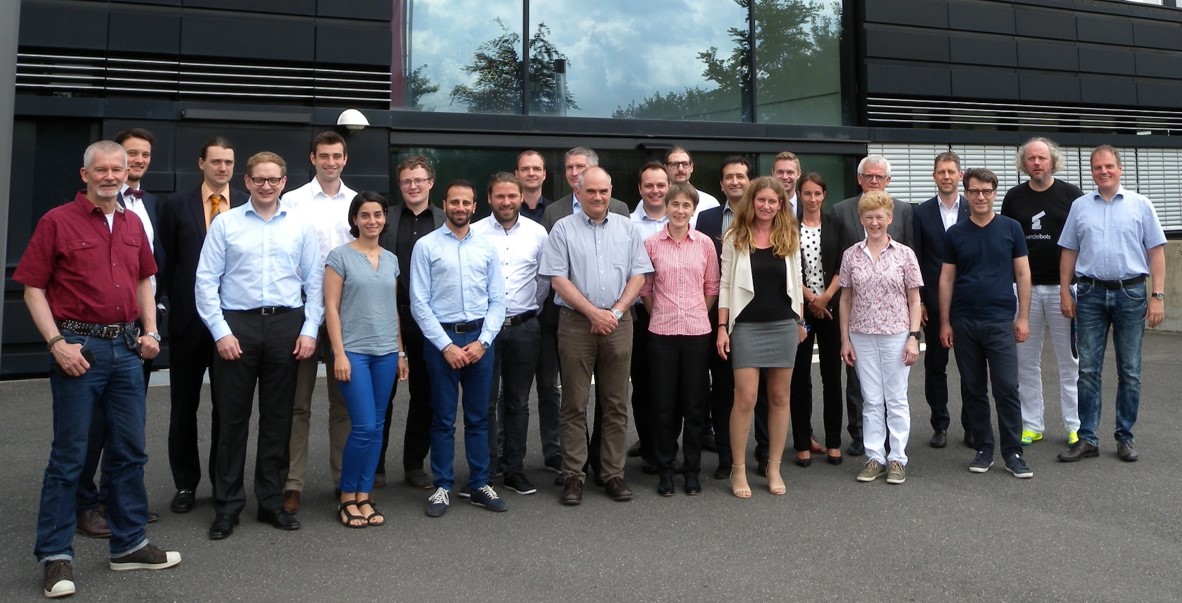 Team of the N5GEH – Start Phase I (Photo: RWTH Aachen)
Contact:
TU Dresden / Institute of Power Engineering
Prof. Dr.-Ing. habil. J. Seifert
Tel.: +49 (0) 351 463-34909
joachim.seifert@tu-dresden.de
RWTH Aachen – E.ON Energy Research Center
Prof. Dr.-Ing. D. Müller
Tel.: +49 (0) 241 8049761
dmueller@eonerc.rwth-aachen.de